February 18, 2022, Shanghai, China--- Haihe Biopharma Co., Ltd. (referred as "Haihe Biopharma" or the "Company") announced that the New Drug Application ("NDA") for Glumetinib (SCC244), an oral, highly selective MET inhibitor that has global rights, has been accepted for review by the National Medical Products Administration-Center for Drug Evaluation (NMPA-CDE) and will be granted priority review process. Glumetinib has been granted as Breakthrough Therapy Designation (BTD) in Sept, 2021.
The NDA is mainly supported by the data from the successful SCC244-108 (GLORY study), a pivotal Phase II study, to evaluate the efficacy and safety of Glumetinib Tablets in advanced NSCLC patients with MET alterations.
Dr. Ruiping Dong, Chief Executive Officer of Haihe Biopharma, stated,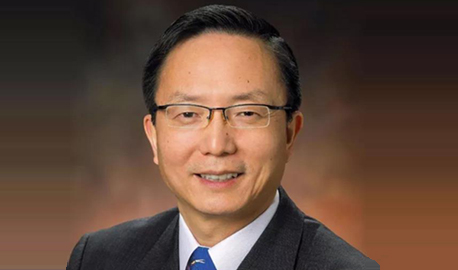 "We are grateful about the acceptance of the NDA for Glumetinib, our first NDA filing in China, which marks a very encouraging milestone in our transition from a R&D-driven biotech into a biopharma. We look forward to offering more safe and effective treatment options for patients with unmet medical needs by continuing to accelerate global development of novel therapies."
Prof. Shun Lu, the global leading principal investigator of the GLORY study, from the Oncology Department of Shanghai Chest Hospital, commented,
"We look forward to the early approval of Glumetinib to solve the unmet medical needs for the patients with advanced NSCLC patients with MET alterations in China."
About Glumetinib (SCC244)
Glumetinib (SCC244) is an oral, potent and highly selective small molecule MET inhibitor. Glumetinib has excellent pharmacokinetic characteristics with long half-life and high steady-state trough concentration in human body, which is conducive to the continuous inhibition of the target. Glumetinib has shown robust efficacy and favorable safety profile in GLORY study in NSCLC patients with MET alterations. Haihe Biopharma owns the independent global intellectual property rights of Glumetinib.
About Haihe Biopharma
Haihe Biopharma is a leading innovation-driven biotechnology company in China focusing on the discovery, development, production and commercialization of innovative anti-tumor drugs. Haihe brings life-saving therapies to cancer patients worldwide. As a new drug R&D company led by an academician of the Chinese Academy of Engineering, Haihe Biopharma is committed to the path of independent innovation. It also has a research and management team with a global perspective, and is proactively mapping out the international development of innovative drugs. The Company currently has thirteen key drug candidates. As of today, Haihe Biopharma has received 18 IND or clinical trial approvals in four countries and regions.