26 Jan, 2022, Shanghai, China---Shanghai Haihe Biopharma Co., Ltd (hereby referred as "Haihe Biopharma" or the "Company") announced that Glumetinib (SCC244) has been granted Orphan Drug Designation (ODD) in the US by the Food and Drug Administration (FDA) for the treatment of non-small cell lung cancer (NSCLC) with MET genomic aberration.
Dr. Ruiping Dong, Chief Executive Officer of Haihe Biopharma, stated,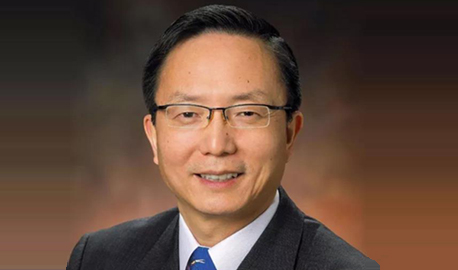 "The granting of orphan drug designation for Glumetinib is an important regulatory milestone for us, which will accelerate the global clinical development plan and NDA application of Glumetinib."
About Orphan Drug Designation
Orphan Drug Designation (ODD) by the FDA is granted to promote the development of drugs that target conditions affecting fewer than 200, 000 people in the U.S. With an orphan drug designation, Glumetinib will be eligible for certain development incentives from the FDA.
About Glumetinib (SCC244)
Glumetinib (SCC244) is an oral, potent and highly selective small molecule MET inhibitor. Glumetinib has excellent pharmacokinetic characteristics with long half-life and high steady-state trough concentration in human body, which is conducive to the continuous inhibition of the target. Glumetinib has shown robust efficacy and favorable safety profile in GLORY study in NSCLC patients with MET alterations. Haihe Biopharma owns the independent global intellectual property rights of Glumetinib.
About Haihe Biopharma
Haihe Biopharma is a leading innovation-driven biotechnology company in China. Focusing on the discovery, development, production and commercialization of innovative anti-tumor drugs. Haihe brings life-saving therapies to cancer patients worldwide.As a new drug R&D company led by an academician of the Chinese Academy of Engineering, Haihe Biopharma is committed to the path of independent innovation. It also has a research and management team with a global perspective, and it is proactively mapping out the international development of innovative drugs. The Company currently has thirteen key drug candidates. As of today, Haihe Biopharma has received 18 IND or clinical trial approvals in four countries and regions.