July 9, 2020 ,Shanghai, China - Haihe Biopharma, a company focusing on the discovery, development and commercialization of innovative anti-tumor drugs, announced that the company has recently obtained the IND approval from National Medical Products Administration (NMPA) for its histone methyltransferase (EZH) 1/2 inhibitor HH2853 developed by the company. It is intended to be used to treat patients with relapsed/refractory non-Hodgkin's lymphoma or advanced solid tumors.
Dr. Ruiping Dong, CEO of Haihe Biopharma said,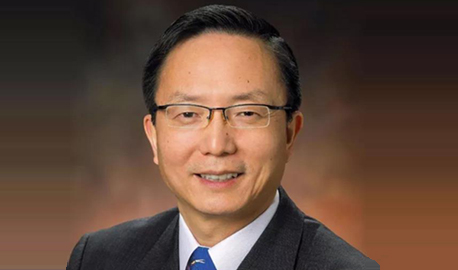 "Following the IND in the US earlier this year, HH2853 was also successfully approved for IND in China. This is another milestone for the Haihe team's long-term deep cultivation of innovative anti-tumor drug R&D. We will integrate Chinese and American resources, give full play to team R&D capabilities, and quickly advance global clinical trials for patients' better clinical benefits."
About HH2853
EZH1 or EZH2 is the catalytic subunit of the epigenetic regulatory factor PRC2 complex, responsible for the H3K27 methylation process, causing the expression of the corresponding gene to be silenced. Certain tumors and immune cells use EZH2 to promote tumor generation and progression and inhibit the response to anti-tumor drugs. For example, in follicular lymphoma, diffuse large B-cell lymphoma, multiple myeloma and other tumors, EZH2 often has gain-of-function mutations, which is a driving factor for tumorigenesis; Overexpression of EZH2 in a variety of solid tumors such as breast cancer, ovarian cancer, lung cancer, prostate cancer, and liver cancer is highly correlated with tumor occurrence, invasion, migration and poor prognosis; The tumors in which loss-of-function occurs in chromatin remodeling complex SWI/SNF or histone deubiquitinating enzyme BAP1 will also overly rely on the activity of PRC2. These tumors are sensitive to EZH2 inhibitors. Moreover, immune cells in the tumor immune microenvironment express EZH2 at high levels, which is an important mechanism for tumor immune escape. More and more evidence shows that EZH1 and EZH2 compensate each other in a variety of tumors. Therefore, simultaneously targeting EZH1/2 has the potential to treat a variety of malignant tumors. At present, there are not many small molecules targeting the PRC2 complex worldwide, and most of them are selective inhibitors of EZH2. Usually these molecules have poor pharmacokinetic properties.
HH2853 is a new, highly-effective and specific EZH1/2 dual inhibitor jointly researched and developed by Haihe Biopharma and Shanghai Institute of Meteria Medica. Systematic non-clinical studies have shown that HH2853 has excellent anti-tumor activity in vivo and in vitro, good pharmacokinetic properties and excellent safety in all tested species, indicating great potential for clinical application.
About Haihe Biopharma
Haihe Biopharma focuses on discovery, development and commercialization of innovative anti-tumor drugs. Guided by our mission, "Inclusive and open to diversity, innovation oriented to win together and benefit the mankind", Haihe Biopharma insists on the way of independent innovation and pursues for global development of Chinese original innovative drugs in partnership with Shanghai Institute of Materia Medica, Chinese Academy of Science (SIMM). The company is led by an academician of the Chinese Academy of Engineering. The senior management team has extensive experiences in drug research and development in China and abroad. Haihe Biopharma has built a precision medical platform guided by biomarkers, and established a fully integrated pre-clinical evaluation technical platform and clinical study system for innovative drugs, with advanced technology and operation in consistence with international standards and norms, covering subunits from compound synthesis, CMC study, biomarker discovery and validation, medical strategy and clinical study, etc. The company has established a globally competitive innovative drug R&D system and robust product pipeline. There are 7 compounds in clinical and 3 compounds in preclinical studies, among which 7 compounds are discovered in-house.
Please visit the company website for more information: http://www.wnzyk.com